There's nothing like the feeling you get when you buy your first watercraft, whether it be a yacht, a jet ski, or anything in between. As the owner of a new craft, you'll be able to enjoy time on the water whenever you'd like.
However, with great power, like the power to take the waterways by storm, comes great responsibility.
You've worked hard for your new vessel, so it's important that you protect it and yourself by purchasing watercraft insurance. If you've never insured a vessel, the process can seem pretty confusing and daunting, but it doesn't have to be. Here's what you need to know.
What is Watercraft Insurance?
Watercraft insurance is a special type of insurance designed to protect you from significant expenses related to watercraft accidents. This type of insurance covers items like:
Boats. Fishing boats, cruising boats, ski boats, and even sailboats are often covered with boat insurance.
Jet Skis. Jet skis may be small, but accidents can happen on them as well. As a jet ski owner, it's always a good idea to pick out a jet ski insurance plan so that whatever happens, you're covered.
Yachts. Sure, a yacht is a boat, but it elevates the boating experience to an entirely new level. Owning and maintaining a yacht requires an investment of significant time and money, and yacht insurance helps to make sure none of those resources are wasted.
It's important to keep in mind that if you own multiple watercrafts, watercraft insurance won't cover every vessel you own, just like a single auto insurance plan won't cover every car you own. If you own more than one watercraft, you need more than one insurance policy to make sure you're covered regardless of the vessel you choose to use.
Does My Homeowners Policy Cover My Boat?
In most cases, homeowners insurance policies do cover boats and their furnishings like trailers and motors, but that coverage is extremely limited. The limitations typically include:
Coverage Caps. Although some homeowners insurance policies provide coverage for up to 10% of the value of your home without increasing premiums, the vast majority only cover boats and similar items for up to $1,500. Unfortunately, that's rarely enough money to cover the cost of damages.
Types of Claims. Your homeowners insurance policy may only cover your boat for limited types of claims. Specifically, acts of God or instances of vandalism or theft that happen while the boat is parked on your property. That means your boat usually won't be covered when it's on the water without separate watercraft coverage, although some policies do cover on-water accidents.
Liability. If your homeowners insurance provides coverage for on-water accidents, one type of coverage is liability, meaning damages you cause are covered. Unfortunately, this coverage also tends to be limited to small coverage caps or horsepower limitations and rarely takes the entire liability off of your shoulders. For instance, a home policy may provide liability for small watercraft with motors under 25 horsepower.
What Types of Coverage Does Insurance Provide for My Watercraft?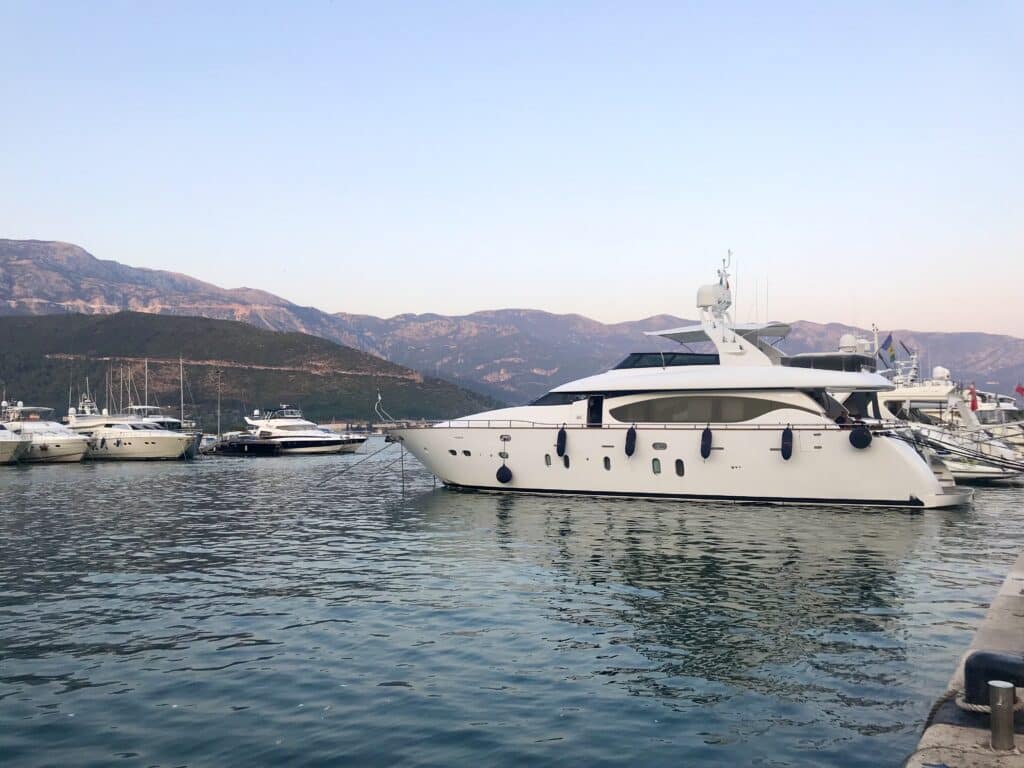 Some docks and marinas may require you to maintain a watercraft insurance policy to use their facilities. Even if the marina or dock you use doesn't, it's a good idea to consider it anyway. That's because a quality watercraft insurance policy protects you in multiple ways. The most important of those protections are:
Personal Liability. If you're in a boat accident and that accident is your fault, you may be liable for medical or property damage suffered by someone else as a result of the accident. This liability could amount to tens or even hundreds of thousands of dollars. Most watercraft insurance plans take this liability off your shoulders.
Physical Damage. If you're involved in a boating accident, there's a strong chance that you'll suffer property damage. In some cases, the damaged property is relatively inexpensive to repair, while in others the bill can be jaw-dropping.
Medical Expenses. Boating accidents can leave those involved with significant medical expenses, especially if the accident leads to an overnight stay or two in a hospital. The good news is that if you have watercraft insurance, your medical expenses are covered.
Legal Coverage. You may find yourself in a legal battle following a boating accident, which can get expensive quickly. In most cases, your boat insurance policy will cover at least a portion of your legal expenses.
Coverage Add-Ons
Although all watercraft insurance plans typically come with the coverage types mentioned above, you can also take advantage of add-ons to add to your protection. Some specialized coverage options include:
Salvage. If your boat has to be removed from the marina and salvaged, it could be expensive to do so. Most policies give you the ability to add coverage for these expenses.
Non-Accident Damage. Imagine a tree falling on your boat while it's parked and finding out your homeowners policy will only cover your boat for $1,500. If you have watercraft insurance with this type of add-on, you should have plenty of coverage to replace your vessel.
Towing Expenses. Most policies don't automatically cover towing expenses, but it's usually relatively inexpensive to add this coverage to your policy.
International Coverage. Do you take your boat into international waters? If so, protect yourself by including an international coverage add-on in your watercraft insurance policy.
Ice & Freezing Damage. Cold winters can lead to damage to your boat, but if you have this add-on, you won't have to pay for it.
Mechanical Breakdowns. No motor lasts forever, and boat motor repairs are usually expensive. Use this add-on to ensure you don't have to foot the bill for mechanical failures.
Boat Accessories. Your boat trailer, trolling motor, and other accessories may not be included in your overall policy. If not, make sure you add additional coverage for these items.
Dock Contract Liability. Your dock or marina may require you to have this add-on to protect them in case you cause damage to their property.
Pro Tip. The coverage available to you may be different depending on where you live and which company you work with. Compare your options, then come back to Torian Insurance for the best coverage at the best price.
What Does Watercraft Insurance Not Cover?
Your watercraft insurance policy affords you multiple different types of coverage, but it doesn't cover everything. Some of the most common exclusions in these insurance policies include:
Corrosion. Any water is corrosive, but saltwater causes corrosion damage especially quickly. Unfortunately, that's an accepted fact among boat enthusiasts, and corrosion-related damages aren't usually covered.
Overuse. The average person isn't on their boat every day, and when you start your policy, your insurance company may ask you how much you plan to use yours. If you overuse your boat, your damages may not be covered.
Mold. Mold is a common hazard for anything having to do with water, and boats are no exception. Unfortunately, watercraft insurance companies don't cover mold remediation if you find it in your vessel.
Wear and Tear. Insurance isn't designed to cover wear and tear. It's up to you as the owner of the boat to maintain your vessel properly and take care of any natural wear and tear out of your own pocket.
Is Boat or Watercraft Insurance Required?
That depends on who you ask. Most states don't require any form of insurance coverage for watercrafts, but there are two exceptions. Utah and Arkansas both require boat owners to maintain insurance coverage for their vessels.
Even if your state isn't one of those two exceptions, you may be required to have insurance on your watercraft anyway. That's especially the case if you plan on parking your boat at a marina.
Many marinas require their tenants to maintain liability insurance on their boats to protect the marina's property as well as the property of its other tenants. After all, if you happen to sideswipe someone else's yacht as you pull into the marina and cause tens of thousands of dollars in damage, the marina wants to know its other tenant isn't going to have to foot the bill.
How Much Does Watercraft Insurance Cost?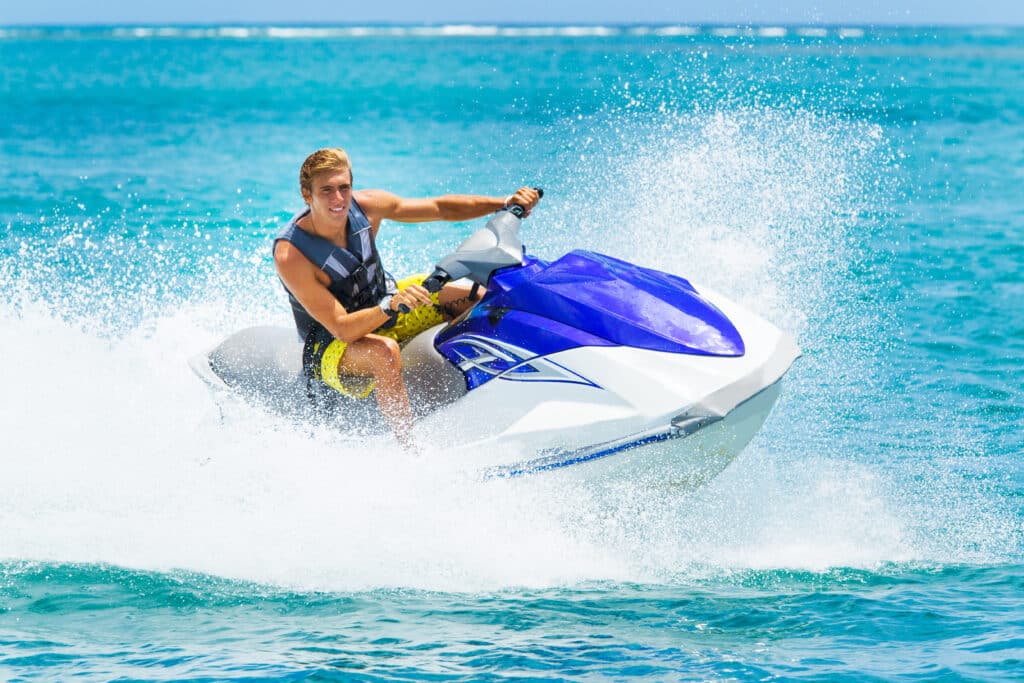 The cost of watercraft insurance varies wildly from one person to the next. That's because insurance companies use several different factors to determine the risk associated with taking on each policy.
Of course, the more risk an insurance company must accept to write your policy, the higher your insurance bill will be. On the other hand, if you're a less risky customer, you'll pay less for insurance.
Here are the factors that affect risk, and therefore, the price you pay:
Your Age
One of the biggest determining factors in any insurance policy, whether it be auto, watercraft, or even life insurance, is your age. There are a few reasons your age plays such an important role in the price of your watercraft insurance:
Thrills. Younger boaters are more likely to be thrill seekers. Although thrill-seeking might be fun, it's also risky. As a result, younger boaters tend to pay higher premiums for their watercraft insurance.
Time Spent Boating. Younger boaters are also likely to spend more time on the water than their older counterparts. The more time the boat is on the water, the bigger risk it poses to insurance companies.
Credit. Insurance companies also take credit scores into account, and younger individuals typically have limited credit histories. Generally, the lower someone's credit score is, the higher their insurance premium will be.
Deductible Amount
As with any other type of insurance policy, watercraft insurance comes with a deductible. Your deductible is the dollar amount of damages you accept responsibility for before your coverage kicks in to take care of the rest.
When you're willing to accept more of this liability by agreeing to a higher deductible, you pay lower insurance premiums. On the other hand, if you want a zero or low deductible, you'll have to be willing to pay higher premiums.
Boat Details
The details of your boat also play a role in the price of your premiums. Two of the most important details include:
Age. Newer boats are more expensive to replace, so you'll likely pay a higher premium for a new boat than you will for an older one.
Size. Bigger boats have more potential to cause damage than smaller boats. Think of it this way: If you hit another vessel full speed in a Jon boat, you'll do far less damage than you would while behind the wheel of a yacht. Insurance companies take this into account when they determine your premiums.
Where You Plan to Take Your Boat
Where you take your boat is also a risk factor. For example, if you take your boat out on the ocean, you have the risk of running into a rogue wave, which isn't the case if you only plan to take your boat out on lakes and rivers.
Moreover, if you plan on taking your boat onto crowded waterways, it could increase the insurance company's risk, and therefore, your price.
Whether or not You Live on Your Boat
The more you use your boat, the more risk you pose to insurance companies. So, if you live on your boat, you can expect to pay a much higher insurance premium than someone who only takes their boat out every other week or so.
Safety Records of the Boat
Has your boat been maintained properly? Have you avoided any potential boating accidents in the past? If so, you pose less risk to the insurance company than someone who answered no to either of these questions. That could mean you pay lower premiums!
Final Thoughts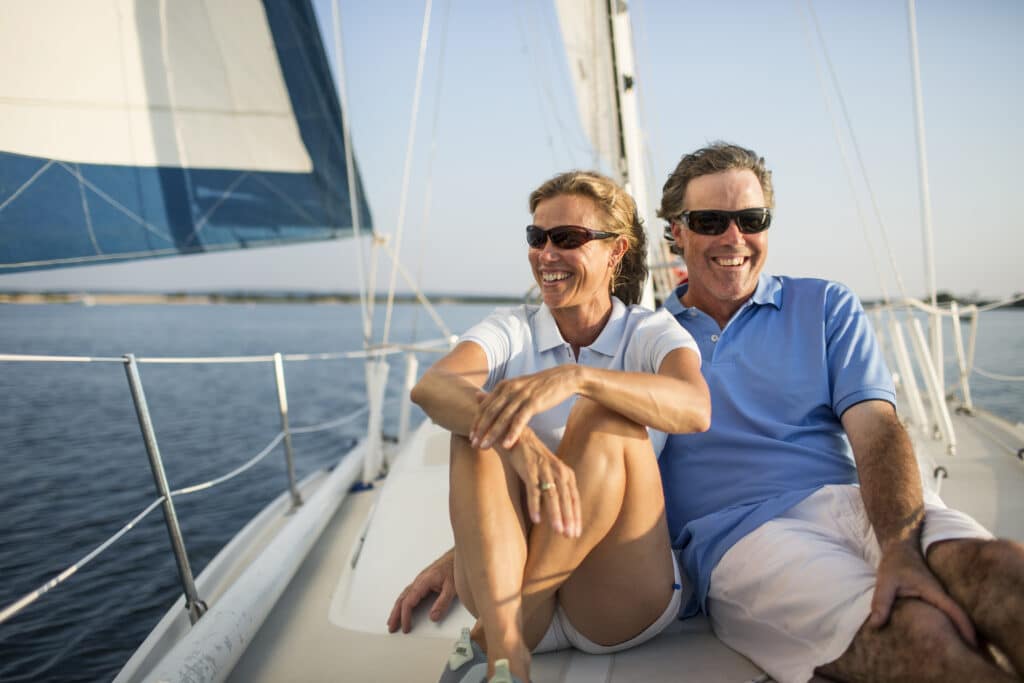 If you have a boat or another style of watercraft and you don't have insurance on that craft, you could be making a huge mistake. If an accident, natural disaster, or even an act of vandalism occurs, you could be on the hook for significant damages.
There are several factors that play a role in the price you pay for watercraft insurance, but regardless of your circumstances and how you use your watercraft, insurance agents can help you get the best price possible. Your insurance agent is an expert in making sure you get the coverage you need at a price that won't break the bank. If you need watercraft insurance and don't know where to start, don't fret. The experts here at Torian Insurance are happy to help you navigate the complexities of these types of policies. Get in touch with Torian Insurance today for your free quote on a boat or watercraft insurance policy that is right for you.