Pets are beloved members of the family, and just like with people, it's important to have health insurance coverage in case they become ill or injured. Pet insurance can help you pay for routine veterinary care, and emergency care—when your pet needs it most. This can be a lifesaver, as the cost of treatment can quickly add up.
If you're a pet owner, you might be wondering if this insurance is a valuable investment. In this article we'll review the basics of pet insurance and answer some of your top questions about what it covers and how it works.
What Is Pet Insurance?
Pet insurance is a type of insurance that pet owners can purchase to help cover the cost of unexpected vet bills. Most pet insurance policies also offer coverage for routine care, such as annual checkups and vaccinations.
How Much Does Pet Insurance Cost?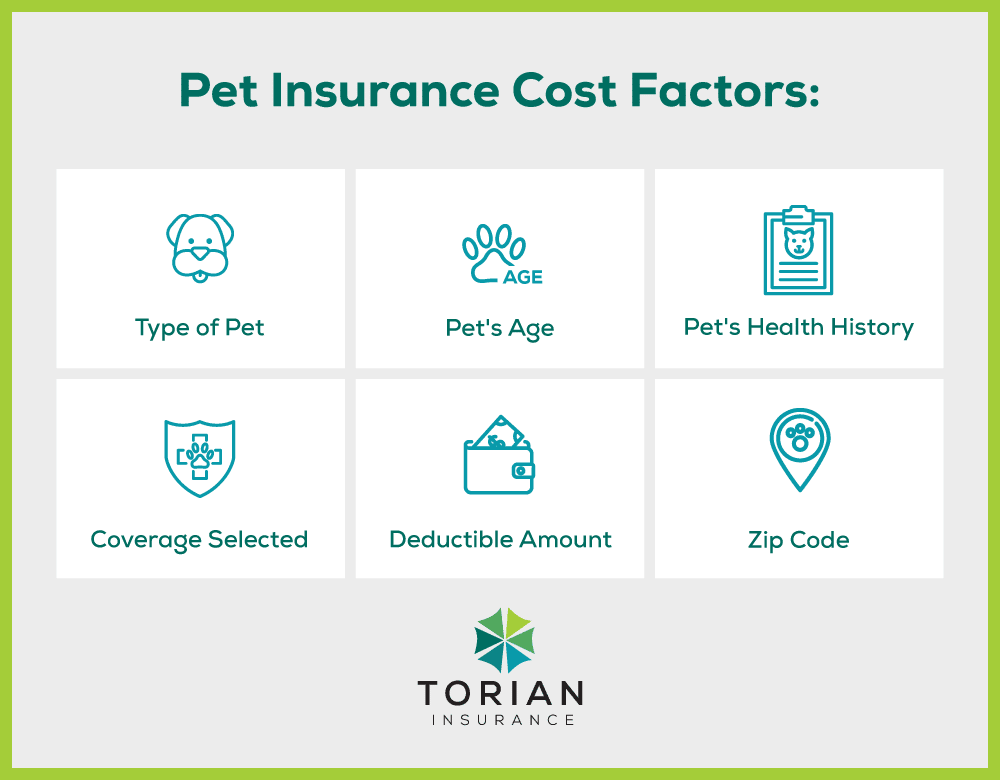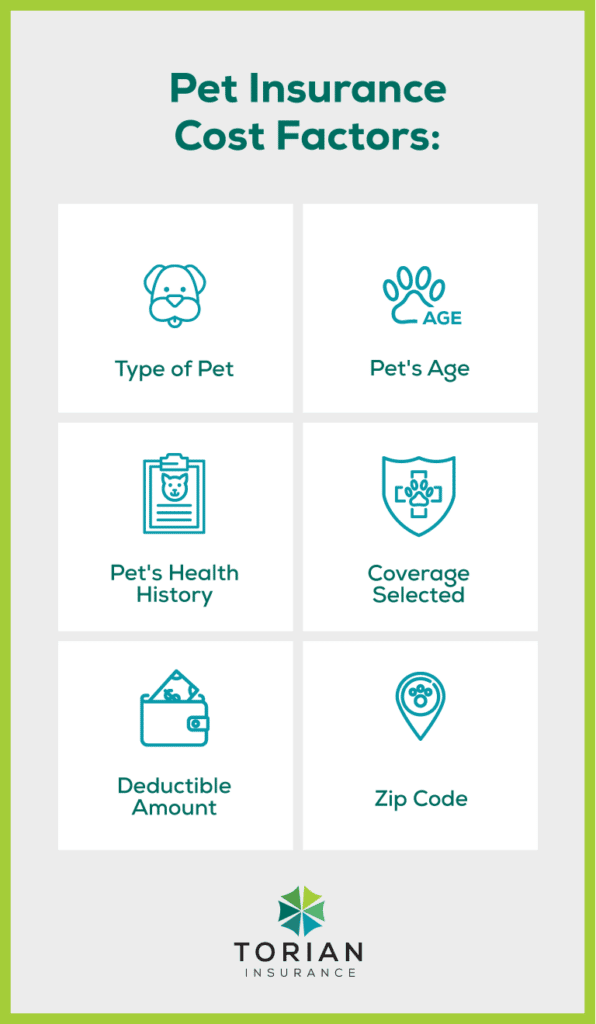 The cost of pet insurance depends on a variety of factors, including the age and breed of your pet, the type of policy you choose, and the deductible you select. Policies with higher deductibles usually have lower premiums, and comprehensive policies that cover a wider range of accidents and illnesses typically cost more than those that offer fewer benefits.
Monthly premiums can vary greatly with charges starting as low as $10 a month to as high as $100 a month, or more. On average, the cost of pet insurance is higher for dogs than cats, and you'll pay more for older and larger animals since those groups tend to have more health issues. Some policies will have a specific age range that they accept for pet insurance coverage. Talk with an insurance agency about your pets needs and medical history to get a quote on insurance coverage that's right for them.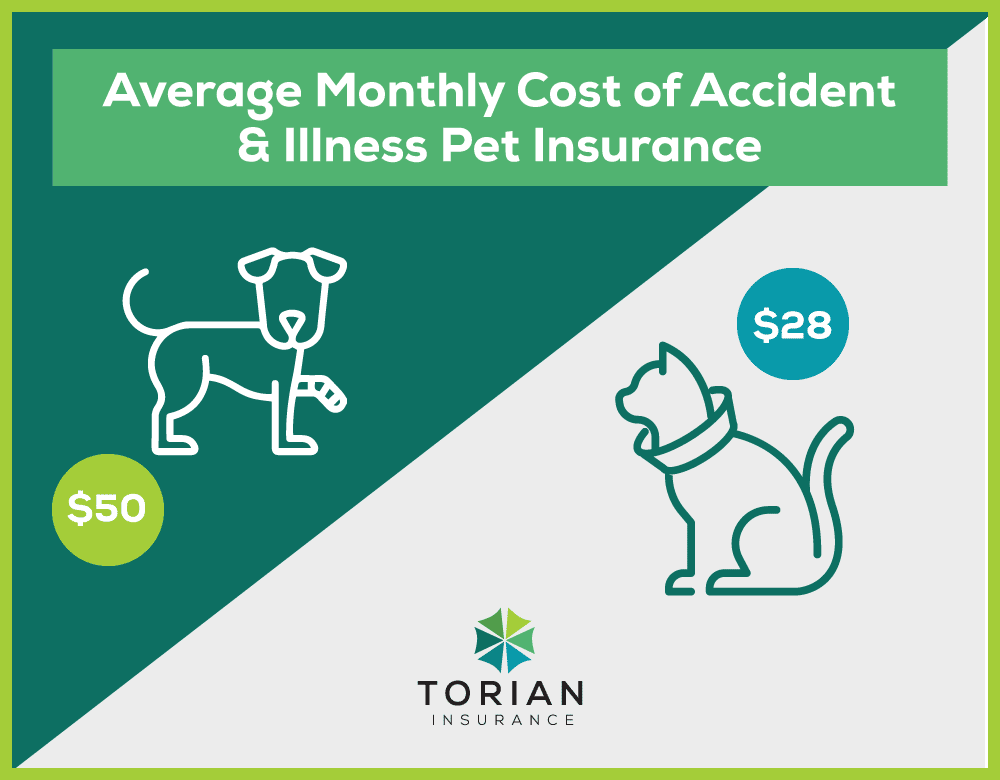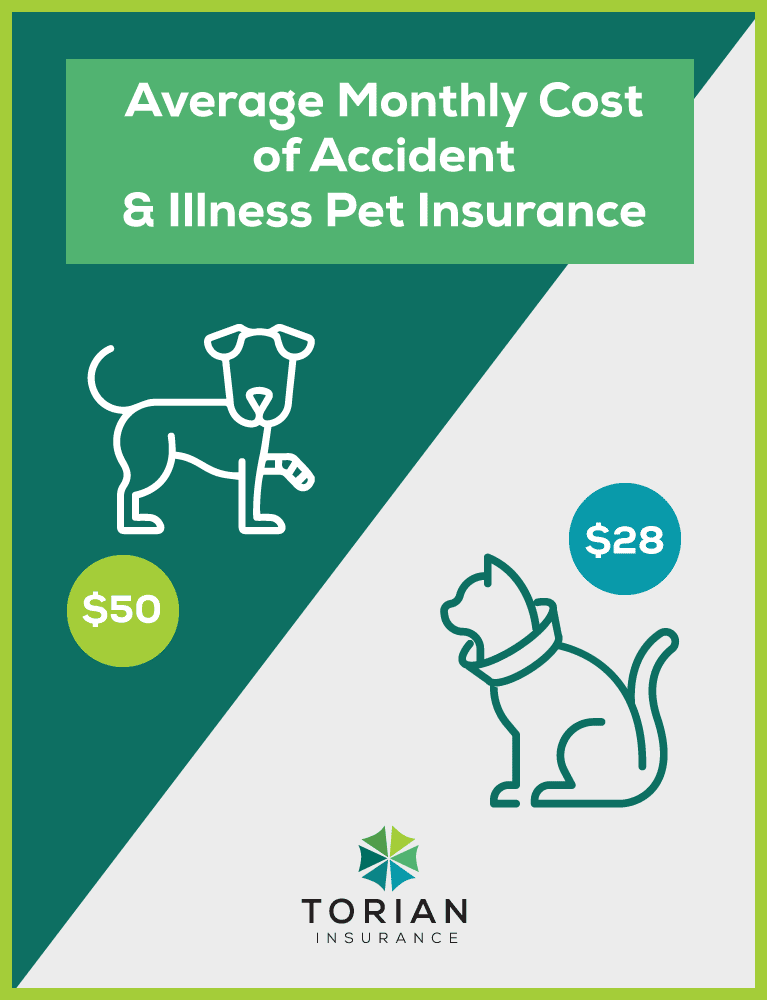 What Does Pet Insurance Actually Cover?
Most pet insurance policies offer plans that cover routine car such as checkups and vaccinations, as well as coverage for accidents and illnesses. Some companies even offer "wellness" plans that reimburse you for a set amount of money each year to use toward your pet's routine care costs. Below is a look at some of the coverage options often offered through pet insurance policies, and the types of care pet insurance policies won't cover.
Types of Common Pet Insurance Coverage Options:
Routine veterinary checkups
Boosters and vaccinations
Flea, tick & heartworm prevention medications
Prescription medications
Intestinal deworming
Spaying and neutering
Accidents and Illness (Ear infections, swallowed objects, toxic injections, surgery, diabetes, cancer, etc.)
Dietary food and supplements
Routine dental cleanings
Behavioral therapy
Accidental death
Cremation and burial expenses
Things NOT Covered in A Standard Pet Insurance Policy
Grooming
Boarding
Pre-existing conditions
Answers to Some of Your Top Pet Insurance FAQ's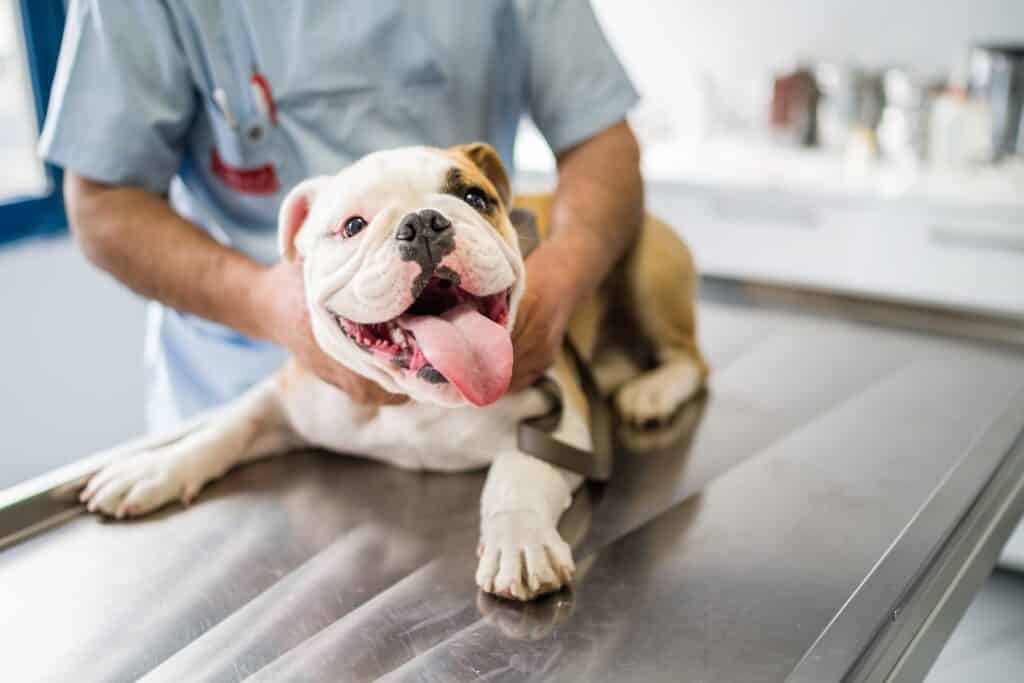 If you are considering pet insurance, you likely have a lot of questions about how the process works and if it affects your veterinary care options. Here are answers to some of your biggest questions:
Q. Can I customize my plan?
A. When shopping for pet insurance, make sure you select a company that has different coverage packages to choose from or that allows you to customize a plan, deductible and co-payment amount you're comfortable with. Some plans have standard packages to choose from, and in some cases, you can add on extras like prescription medication coverage, alternative treatment coverage, and more.
Claim Scenario
Here's an example of a customer who has selected an 80% reimbursement rate with a variety of deductibles across a few common covered conditions.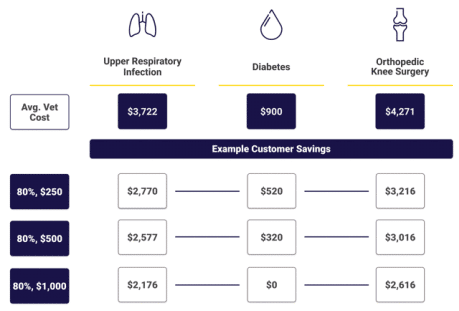 Q. Will I need to get a new veterinarian that accepts my pet insurance?
A. In most cases you will have the freedom to use whatever veterinarian and veterinary clinic you choose – But this may be dependent on the insurance company's limitations.
Q. Can pet insurance be used immediately?
A. It depends on the plan. Many have a waiting period before coverage can start. For example, with a Safeco pet insurance policy, there is a 14 day waiting period. It's important to have pet insurance in case of an emergency to help cover the cost of treatment when you're least expecting it, so plan ahead so you've surpassed any waiting periods before it's needed.
Q. Can pet insurance be backdated?
A. Depending on the insurance company, pet insurance can sometimes be backdated as long as you have a vet statement to prove the pet has been seen by a vet in the last 12 months and that the incident or visit took place after the waiting period before the coverage started.
Q. Can pet insurance be transferred to a new owner?
A. Depending on your plan, pet insurance can sometimes be transferred to the original pet owner's immediate family. If the pet owner should pass away, the policy can be transferred to a family member or, if there is no one in the pet owner's immediate family who wants it, the policy will be canceled.
What Should I Look for In A Pet Insurance Provider?
When looking for pet insurance, it's important to consider the company's financial stability, coverage options and customer service. When looking at coverage options, you should inquire about the different plan limitations and add ons. For example, if your pet is prone to getting sick or has a history of health problems, you may want to find a plan that offers comprehensive coverage. And if you travel with your pet often, look for a provider that offers travel coverage.
An insurance agency can answer all of your questions and help you find the right coverage for your needs and budget. Having guidance throughout the process can be a huge time-saver for you and they have access to a pool of insurance companies to choose from to to find the right choice for your specific needs.
Is Pet Insurance Right For You and Your Pet?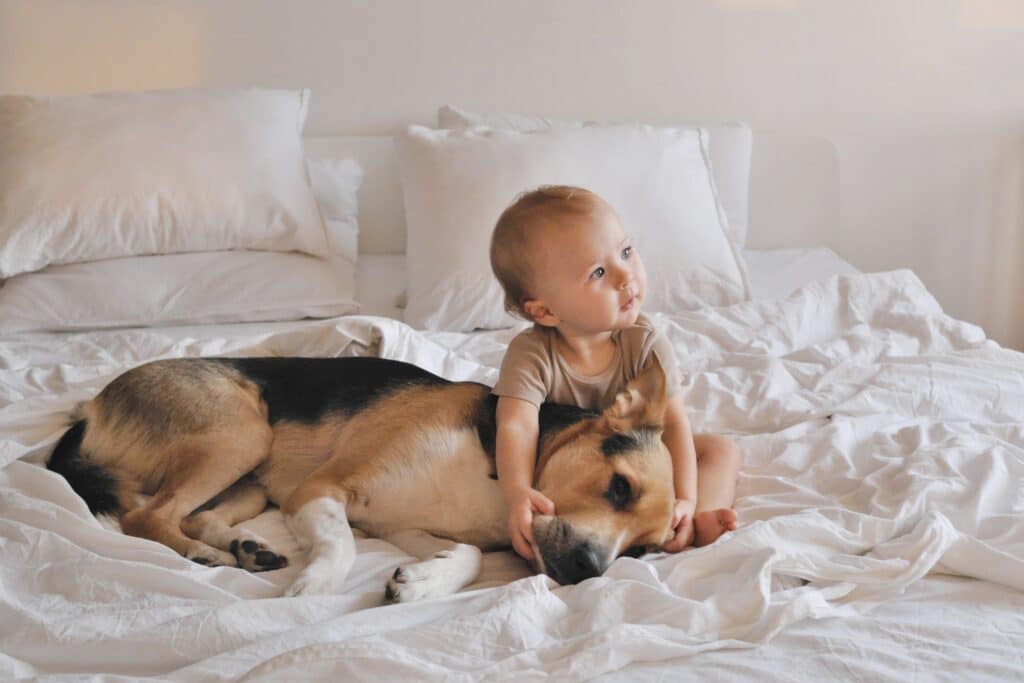 No one likes to think about their pet getting sick or being injured, but the truth is, accidents happen. And veterinary bills can be expensive. Pet insurance can help ease the financial burden if your pet needs emergency medical treatment or ongoing care for a chronic condition.When choosing a pet insurance policy there are considerations to keep in mind to select the right plan and coverage. An insurance agent can learn about your pet, walk you through your options, and set you up with a policy. Contact Torian Insurance today to discuss the options and prices available for covering your four-legged family member.