As of 2021, nearly every state in the US (with a few exceptions) requires motorcycle owners to carry insurance for their vehicles in order to gain state registration. This is to ensure that victims of an accident — whether it's the insurance holder or other party — are properly covered for injuries and damages.
While motorcycle insurance shares some of the basics of car insurance, there are different aspects that you should know about, such as the different types of coverage, how much motorcycle insurance costs on average, and how much coverage you should have for your bike.
Below is our guide to everything you need to know about motorcycle insurance.
What is Motorcycle Insurance?
Simply put, motorcycle insurance is a form of insurance coverage that protects you from the costs of potential motorcycle accidents, including damage to your vehicle, other property, and medical care for injuries.
Do I Really Need It?
As mentioned previously, nearly every state requires you to insure your motorcycle, just like you would for your automobile. Unfortunately, car insurance doesn't cover motorcycles In most instances motorcycles can be covered under the same policy as a vehicle, or they can be insured separately. It depends on the company and the pricing on which way makes the most sense. 
More specifically, most states require that you purchase a certain minimum of liability coverage in order to register and ride it legally. This is a type of insurance coverage that pays for another driver's injuries or damages in the event that you cause an accident. The amount of coverage required depends on the state.
Overall, if you want to legally ride a motorcycle, you need to get a certain level of motorcycle insurance. However, instead of buying the minimum level of liability insurance, you can maximize your coverage by including other types of insurance as well.
6 Types of Motorcycle Insurance Coverage
There are several different types of motorcycle insurance coverage that you can get in addition to the minimum necessary for state registration. Each kind covers a particular risk that can occur as the result of an accident.
The more coverage you buy, the better you and others will be protected if such an event happens. Here are 6 major types of motorcycle insurance coverage that you should consider:
1. Liability Insurance
Liability insurance is one of the most important types of motorcycle insurance to include as part of your overall coverage, as it covers the cost of injuries and damages for victims of an accident that you caused.
In addition, there is also "guest passenger liability" insurance coverage. This type of insurance covers medical and other expenses you owe as a result of an accident you caused while riding with a passenger.
2. Collision
This type of coverage insures what it costs to fix or replace your motorcycle in the event of an accident regardless of who's at fault. It covers accidents involving vehicles and objects, such as fences, trees, or guardrails. While it does not cover the cost of damage caused to another vehicle, it is still a useful type of coverage to carry as part of your motorcycle insurance plan.
3. Comprehensive
Comprehensive motorcycle insurance covers the cost of damages as a result of events besides a collision. These include the cost of fires, theft, vandalism, flooding, collision with an animal, and more — hence why it is "comprehensive."
4. Uninsured/Underinsured Coverage
This is another form of motorcycle insurance coverage that covers you if you get into an accident with someone who doesn't carry liability insurance or if they don't have enough to cover your medical care or damages.
In this unfortunate event, your insurance would cover some of your medical expenses as well as lost wages and property damage. Make sure you understand the limitations of your policy and how much coverage it includes for these losses.
This form of motorcycle insurance protects you in the worst-case scenario accidents and guarantees you are covered when you need it the most.
5. MedPay
MedPay covers the cost of medical expenses for you and your passenger, regardless of what the cause of the accident was.
Considering the high cost of emergency medical care, this form of coverage can be highly beneficial to keep, especially for motorcycle owners.
6. Personal Injury
Also known as Personal injury protection (PIP), this form of motorcycle insurance coverage is similar to MedPay.
However, in addition to paying for medical expenses no matter the cause of an accident, personal injury motorcycle insurance also provides for the cost of lost wages and assistance services. Most policies have PIP or MedPay, but not both. It is dependent on the laws of the state where the motorcycle or car is registered.
Extra Motorcycle Insurance Coverage Options
Along with the major types of motorcycle insurance discussed above, there are also additional options to consider. Below, we share some of them along with details of what extra coverage they offer:
OEM Endorsement — This provides original manufacturer parts for your motorcycle's repair.
Total Loss — This coverage replaces a totaled motorcycle for a bike that is brand new or equivalent.
Custom Equipment Coverage — This covers the cost of replacing parts of your motorcycle that were custom-made or aftermarket installed.
Roadside Assistance — This insurance pays for services and costs involved in an electrical or mechanical failure for your bike, including towing or fuel delivery.
Trip Interruption — In the event you are stranded due to mechanical or electrical failure, this additional option covers food, lodging, and transportation costs.
How Much Does Motorcycle Insurance Cost?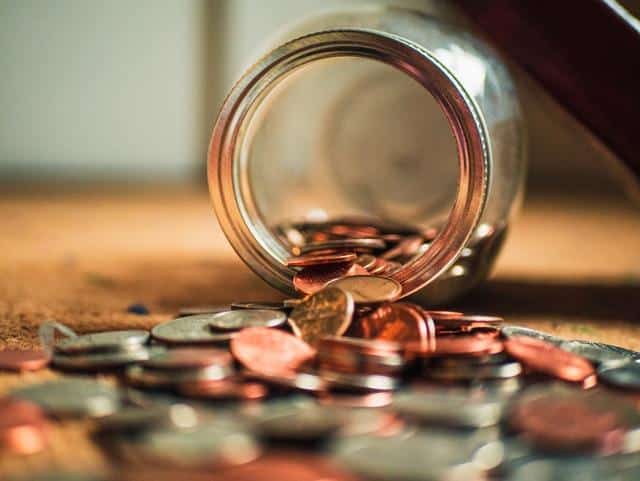 There are several different factors that affect the total cost of your motorcycle insurance coverage, which means it can vary widely. Here are some of the factors involved:
Chosen coverage types
Motorcycle type
Age and gender
Personal driving history
Credit score
Location of residence
In addition, the cost of insurance can even depend on the state you live in. Among the cheapest states for average motorcycle insurance cost is Minnesota ($243 per year), while the most expensive average is Hawaii ($1,523 a year). Each state's differences in population density, climate, and other factors could account for this.
The most important thing is that you get the coverage types that best suit your budget and preference. This means doing your research and knowing the motorcycle risks in your area.
For example, if you know an abnormal number of collisions occur in your area, consider adding collision coverage to your liability insurance plan. If you know you'll have a fellow joyrider along with you, include MedPay and guest passenger liability insurance as well.
Overall, the best coverage types to choose from are based on knowing what kind of motorcycle owner you are as well as the place you live.
How Much Coverage Do You Need?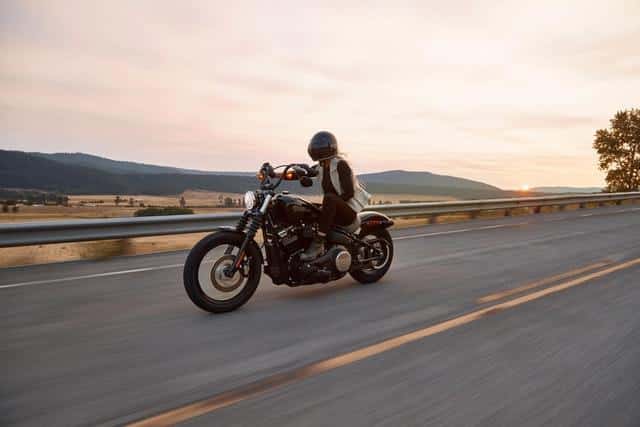 The simple answer is the amount of liability insurance that your state requires for you to be legally allowed to ride. However, we recommend that you insure your motorcycle beyond the state requirement, enough to ensure that you, your bike, and other drivers are secured in the event of an accident.
Beyond that, consider getting additional coverage depending on your individual situation. For example, you may frequent long-distance bike trips, which means you could benefit from additional roadside assistance and trip interruption coverage.
Or let's say your motorcycle is more of a leisure vehicle with low mileage. Instead of paying your premium every month or so, you can save some money by going with a pay-per-mile insurance plan. That way you can get the coverage you need while paying just the right cost for how much you ride.
Should I Cancel Insurance For My Motorcycle During Winter?
According to the Insurance Information Institute, certain areas offer a "lay-up" policy that easily saves you money. It suspends all forms of coverage during the winter, with the exception of comprehensive insurance, as that's the time of year when you're less likely to ride your motorcycle. Do keep in mind though, that there is always that nice day that happens during the "lay-up" period where you might want to get the bike out and go for a ride. If you forget to inform your insurance company (which is likely) there won't be any coverage during your ride. This is why many insurance agency's offer this but don't recommend it.
What If I'm Riding Off-Road?
While dirt bikes and buggies differ from most other bikes, they are still subject to the same legal requirements, so you'll need to have liability insurance for off-road motorcycles too.
You should also consider adding in coverage types such as comprehensive and collision insurance, as off-road bikes are susceptible to environmental damage and collisions.
Will My Motorcycle Insurance Cover Me If I'm On A Different Bike?
Generally, the bike you're riding would have to be added to your policy if you want it to be covered under your own insurance policy. If the other bike has an owner that has insurance on it, then their coverage would be considered primary over yours. There are some exceptions to this, but it largely depends on your insurance company and what their policy is regarding transferable coverage.
What Are My Next Steps to Get Motorcycle Insurance?
Motorcycles are among the greatest pastimes to enjoy, which is why getting the right coverage for your bike should be a top priority. Torian Insurance is an independent insurance agency that works to help our customers get the precise insurance coverage they need. If you're an Evansville resident thinking, "I need excellent motorcycle insurance near me," consider reaching out to Torian Insurance today. Whether you need home, auto, business, or motorcycle insurance, we're here to assist you in getting the best coverage at the right cost. Contact Torian Insurance or fill out our form and take the first step to get the best car or motorcycle insurance for you and your family.